Our Team
Bill Halderson, SDS— Cookville, Tennessee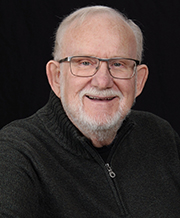 Born and raised in the frozen wild lands of Canada, Bill escaped to sunny California in his late teens.  He lived there for 44 years, went to college, met and married his sweetheart, and raised one girl and one boy.  His daughter Laura was an angel, a gift from God, who despite suffering from a form of cerebral palsy had a smile that opened to heaven.  Working with Laura, and so many children born handicapped in various ways opened Bill's mind and heart to the plight of vulnerable and disadvantaged children – and to their enormous potential when given love and support. 
Bill attended Catholic church with his wife, but was at best a variably committed Christian.  Then, a remarkable series of events – the story was published in Chicken Soup for the Soul "Finding my Faith" -   sent a powerful message that moved Bill back to God, and he joined the church after moving to Tennessee in 2004.  He became a Salvatorian shortly afterwards.  He is a member of Knights of Columbus, an active Past Grand Knight, and worked for many years with St. Vincent de Paul.  Voraciously curious, Bill reads science, history and biography, along with philosophical and spiritual explorations.  He also finds time to inflict a column on the readers of his city's newspaper.  He is blessed to have Monica, a wonderful wife, and Max, the best dog in the world. 
Fr. David Bergner, SDS — Indialantic, Florida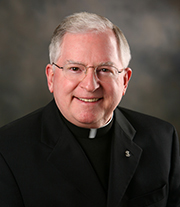 With a MSW from the University of Maryland and a PhD in social work from The Catholic University of America, Fr. Dave Bergner has devoted a good portion of his life and ministry as a Salvatorian to the welfare of children and teens.  Under the auspices of Catholic Charities of the Archdiocese of Washington, Fr. Dave founded a home for abused and neglected teens in the District of Columbia and a second home for unaccompanied refugee minors from Vietnam in Bethesda, MD.  Later as the executive director of Commonwealth Catholic Charities in Richmond, VA, Father Dave was responsible for the largest adoption program in Virginia, averaging nearly 100 placements a year, and for the largest private provider of treatment foster care in the State, serving over 300 children a year, 90 of whom were unaccompanied minors from refugee camps around the world. 
More recently, as the executive director of Catholic Charities of the Archdiocese of Milwaukee and as a board member with the Wisconsin Association of Family and Children's Agencies (WAFCA), Father Dave enlisted the support of the Wisconsin Catholic Conference in 2014 to lobby successfully for the extension of foster care in Wisconsin from 19 years of age, the previous cut-off point for a teen to remain in foster care, to 21.
Fr. Dave is now serving as pastoral associate at Our Lady of Lourdes Catholic Church, Melbourne, Florida.
Brother Sean McLaughlin, SDS — Sarasota, Florida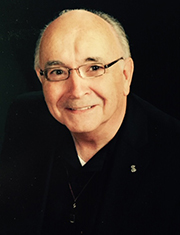 Sean is a native of Brooklyn (and still loves the Brooklyn Dodgers). He was one of the founders of The Family Foundation and The Frost School, Rockville, Md. He has spent much of his professional life as a therapist for children, teens, and parents since 1972.  He served as the Director of The Frost School for 20 years and was a leader for many years in the Maryland Association of Non-Public Special Education Facilities and in the National Association of Private Special Education Centers.  
Sean is a religious Brother in the Society of the Divine Saviour (Salvatorians), where he has served in many roles throughout his life in SDS. He is active as a consultant, has a private counseling practice in the DC area, and also serves in a hospital and church community in Alexandria, VA.  
Sean is a "snow-bird" and lives in Florida during the winter hibernation, while living and ministering in Alexandria, Virginia during the rest of the year.
Sister Jenada Fanetti, SDS — Mt. Calvary, Wisconsin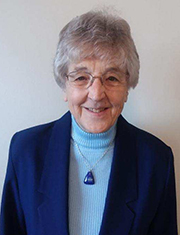 My rural roots in a small dairy farm and a large family were the basis of my early formation. A love for children and all people was an important part of that formation. As a Salvatorian Sister I spent most of my ministry years teaching children. I had many opportunities to also minister with teens and young adults through the Apostolic Girls Club, young adult retreats and ministry in the parish. For a significant number of years I journeyed with young women discerning their vocational call.
Children, teens and young adults have great potential. They flourish in a positive encouraging environment. Today they face many challenges. As our TACT committee bring to light some of the issues facing children and teens today, others may interact and respond to the young people they encounter with greater confidence. I am proud to be part of the TACT committee which focuses on children and teens welfare.
Joyce Daniels, SDS — Fair Oaks, California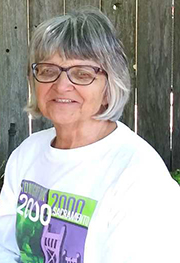 My days are full in Fair Oaks. I'm an adjunct instructor at 3 local community colleges, teaching early childhood education classes after many years teaching pre-school children and being a pre-school director. I'm a member of Divine Savior Church, a Salvatorian parish in Orangevale where I'm a Eucharistic Minister and member of several ministries that focus on social justice issues and actions.
I'm an active member of 2 peace education groups. PEACE (Peace Educators Allied for Children Everywhere) is a national group that focuses on advocacy to provide a peaceful world to children today and in the future. EPCC (Educators for Peaceful Classrooms and Communities) is a group based in California that provides peace education trainings for those who work with children and families.
I enjoy spending time with my daughter, Sarah. I also read anything I can and try to keep the weeds down in the garden!